Happiness
I've been thinking a lot about happiness. Recently I moved into a new apartment and I finally feel like it's all mine. I had been floating for almost 2 years between spaces. When I lived with my ex, we both made so many compromises we weren't staying true to ourselves. And then living in a huge space (but every two months I thought I was going to move out) didn't feel right...
On mom
When I was a little girl, I liked to lay on my parent's bed. An old brass bed with old embellishments, I used to play with the metal balls that kept the bars in place. My parents got the yellow quilt comforter from an artisan shop in Vermont (or at least in a hazy memory, that's where I remember they bought it). The night of the Columbine shooting (and evidently my birthday) on my...
"What is that feeling when you're driving away from people and they recede..."
– On the road
3 tags
On writing
It's a Saturday night. I'm in sweatpants, drinking a beer, and writing a long email to my dear friend in Berlin. I sign the email, I take a drink of my obsidion stout, think for a moment and hit send. Seeing the paragraphs on the screen gives me satisfaction. Writing out analogies to express what I'm going through, to simply convey my realizations and feelings, makes me feel...
Imagining a character
She just bought new work shoes. She likes the way it looks, she keeps them clean. And her back hurts a lot less. Her name is Jennifer, she likes "Jenny." Her and Stan live in a split level house. She used to work at an elementry school, and after school as a crossing guard. She really did think the children were cute, but she tried to not think too hard about them or she got attached....
On Setting Prices
Last weekend I made myself a big breakfast, a strong pot of coffee, and  I watched James Lipton's interview with Dave Chappelle. I laughed, I watched, I nodded, I agreed. And I was inspired by one of Dave's annecdotes. Dave said that once he realized he wanted to be a comedian, his father said to him, "Set a price for yourself and never forget it." When Hollywood got to be...
5 tags
Income Data →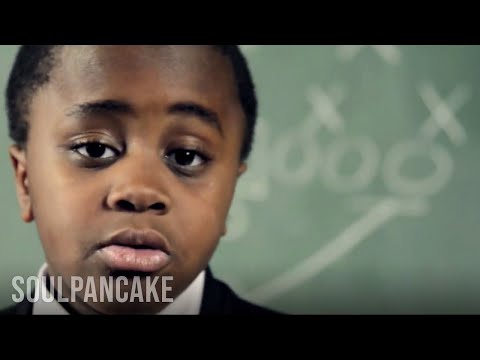 Silence can be so effective →
5 tags
Gordon Marino: Fighting Violence with Boxing in... →
"In his landmark sociological study ("Body and Soul: Notebooks of an Apprentice Boxer") of the role of boxing gyms in the mean streets of the Windy City, Professor Loic Wacquant argued that for many, the gym is an island of peace and stability in an otherwise chaotic world of bullets and mayhem — a place where you hear the rat-a-tat-tat of the speed bag but, at least for a...
1 tag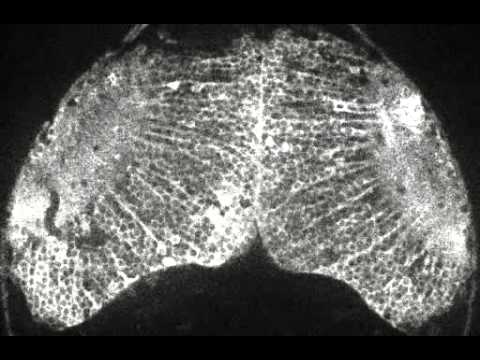 3 tags
A wedding announcement →
No words will do this justice.
5 tags
Two Story Starts (For Riley)
1. "Here I am, Oh Lord. Bless this meal from the ground where it came from. Bless the church and may Pastor Richards be healed from Parkinson's. Bless Rose's babies." And with that she brought her open palms out on front of her and clasped them together. The light above the table buzzed. For years Gregory wouldn't even turn the light on. Instead they used lamps and...
5 minute entry before I talk to Leila
I've been thinking a lot about confidence. I get it. I think I understand what my friend was talking about when he said I was using clutches and crutches. Sometimes you get through things with friends, sometimes you get through things on your own, and sometimes you give into vices - either in moderation or diving head first. For the past month I have been using some clutches. And, I'm...
On being honest
Did it happen that once we parked our bikes at a toursity-outside pub in Amsterdam? You helped me unlock and lock up my bike to the safest possible fence. You always worked with me to make me feel safe. I needed your hand when we walked through an extrodinarily crowded square in Europe. I needed your safety when I felt like my heart was going to explode during a concert in Portland. I needed your...
On Good.
I feel good. And good defined by me, is different than what I would have expected good to be six months ago. Good would have been living with someone and having a salary. It would have been laying in bed with the person I loved and giggling, reading, watching TV, playing cards and rolling around. Good now is running and going out. Meeting new people and discovering new places. It's...
Woke up at 4 AM. Cab to JFK airport. Everything quiet and cold. Bright moon and the Chrysler building caught my eye. Good byes at this age are a little rougher when you never know when you will return. 
Future, present, past
A series of choices and unexpected adventures will have the same affect on me the past has had: threads of time will continue to weave my story. The next two months will be a challenge. I started applying for jobs in Berlin in case my startup doesn't get funding. I have to move out by the end of February. The friction of fear excites me and I feel alive.  I've been in a relationship...
So close to our goal. Please help! →
On buying things
Last night, I ran through the snow. The snow was more ice on my face, but I didn't mind. As I neared the end of my run, I became less aware of the weather and more of the music from my headphones. "I always had a passion for flashing / before I had it, I closed my eyes and imagined." My pace was slow, but I felt good. I wore clothes found around my house and an old college...
Ginsberg's supermarket.
Not having a safety net is the strangest thing I've experienced in a while. Maybe it's a good thing. But at the moment it leaves me feeling breathless and alien. Things feel unrecognizable. Today, I went to the supermarket. I walked down the cereal aisle after realizing that I haven't been able to eat in almost 7 days (and I need to eat something - starting with breakfast). I...
On endings
I do the laundry, I make a grocery list. I talk to the parents, I check my email. I think about responding back, but then I don't. I decide to make breakfast. I think about the action of putting bread in the toaster. The yolk breaks and I make scrambled eggs instead. I focus on the browning bread and the quagulating eggs, because it's easier to divert all my attention to everyday tasks...
Kickstarter project! →
My dad wants to help teens get to sing on stage. The video is adorable (and the voices are amazing).
On recollecting
Sometimes I talk about the past. I recollect my days in college and my former high school self. I want to describe the pine needles in the nature lands where I used to run. I want someone to know the context of every story and the significance of why an action was important. Sometimes I feel silly that I do such things: am I immature for remembering college? Or am I just trying to tell a story? ...
Updates on the void
The simple act of taking out a pen and paper is making me happy. Someone close to me described the constant taking out of their phone as a "tick." I couldn't agree more. Making writing and observing a habit again seems like the best chance I got in preserving me.
On the void
I can't tell if I'm happy. Two evenings ago I watched a documentary called "Happy." As you might imagine it addressed what makes people happy, and what doesn't. It made me think about my current life and the past year. I can't say whether or not I've been happy the past year — there are moments, ebs and flows of sadness and happiness. But, as of...
4 tags
On being a jersey girl
As a proud new jersey girl, I'm really glad that people are finally not making fun of jersey. All my summer childhood monuments are now completely gone. It might sound superficial, but it makes me sad. Not because I feel like I own those places, but because I can imagine the people who have lost everything. I remember the fourth of July at a park in Seaside Heights, dancing with my dad and...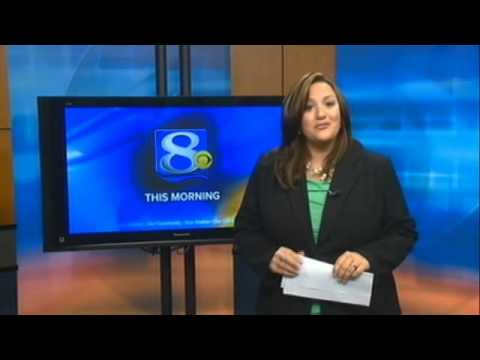 On metamorphosis
I guess I will take this opportunity to write. As someone who identifies as a "writer," I struggle with my identity when I haven't actually written anything in a long time. ____  It's been a strange roller coaster, and I'm not off yet. I've had so many various experiences in the past couple of months, I don't know yet how to write, explain, catalogue...
idioms asked: What?! No I had no idea that's amazing!! I love him